Kevin Linn
"John has been providing PC, email and website support for my companies KLA Ltd and Hyperwave Ltd for several years during which time the service has been excellent, as has the support too. John has always been happy to discuss in layman's terms any technical requirement or future solution and both his technical knowledge and approach have proven to be extremely useful, good value and timely. What I particularly like about John is that he goes the extra mile to always pick up the phone and return any messages quickly delivering a quality support service and level-headed advice that has proven to be cost effective and technically sound. John is an approachable guy and I would recommend him to anybody who is looking for quality PC and technical support services and reliable value for money support."
Kevin Linn, Managing Director, KLA, 
Matt Prigmore
"
John started working for my company originally to keep the twelve computers the network the printers/plotters/web site functioning. It soon became apparent that his mechanical and electrical knowledge enabled him to sort out a non-working car lifts, pillar drills and numerous other tools and equipment, including security gates which could not be used for over eighteen years prior to John's intervention.
His mind is such that John thrives on sorting out the complexities of technical issues with both work equipment, computers, electrical, hydraulic tools and devices. I always look forwards to hear the reply to the question: 'John can you have a look at …………, to be told, 'it sounds like it might be………….'.  Very often his first thoughts are correct but always we have quick success with his efficient attention to the problem encountered.
I look forwards to many years in the knowledge that John is available to assist and offer economical conscious advice (and who doesn't need to be aware of cost) on ways to sort, virtually any of the issues as outlined above.
Thanks John for your years of service and dedication to assisting in keeping my world running, here's to the future."
Matt Prigmore

(Formally Afabs Limited, now retired.)
Steve Reeves
"
John has been providing It support services for me for around 8 years now, I find him to be very pro active and responds very quickly when required, on site within an hour at times.John will spend the required time to resolve problems or requirements, and of course is very cost effective.I would highly recommend him to anyone who needs an attentive service.He likes his tea with milk and no sugar, and the odd biscuit now and again.
?
"
Steve Reeves
Andy Hibbert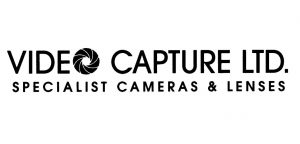 "
I run a small business supplying specialist lenses and cameras to the robotics industry.   The business relies heavily on computing power and robust software.    Several years ago I was having reliability problems with my main desktop PC and decided to replace it.   I looked locally and found JK Computing.   After several meetings with JKC, a specification was agreed and a couple of days later JKC had built a bespoke PC that has proved most reliable.   Since then JKC has repaired my HP laptop.   I therefore have no hesitation in recommending JKC as a supplier of hardware and software.   I can always rely on JKC to return my calls promptly if and when I need support."
A J Hibbert MD

John Ryan
"
I have called John a couple of times to resolve computer problems and am very happy to say that he has always been very helpful, knowledgable and on each occasion has fixed the problem. He gave me options and provided a quick response both by phone and in person. Always punctual and realistic as regards what can be done at good value.
I would definitely call John again and have passed his details to others."
John

Tony Bove
We have known John for over 8 years giving an excellent "teci' service in all that time.  On more than one occasion when we have had one of our computers go down he turned up on the doorstep and performed his expert knowledge, way above our capability. Nothing seems to be too much to ask and when the need for service why pay more to a stranger when John can boast a speedy, reliable and accurate result..